A Fictional Story
About the Dangerous World

of Crime
A Story About a Criminal Syndicate Extorting Chinese Workers in the U.S.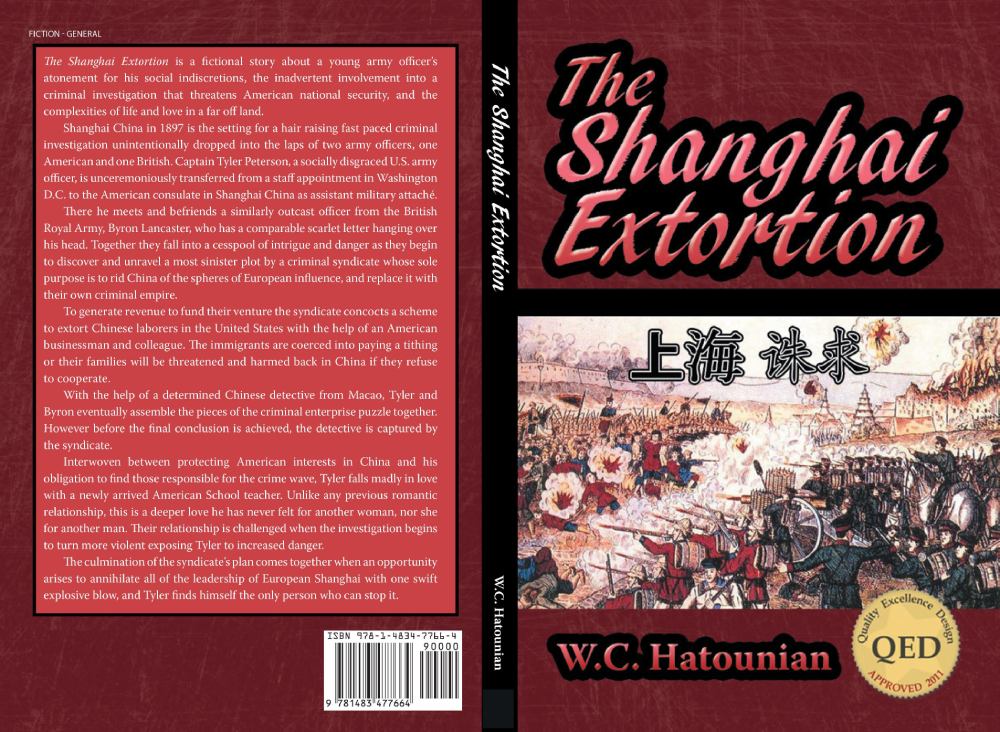 The Shanghai Extortion is a fictional story about a young army officer's atonement for his social indiscretions, the inadvertent involvement into a criminal investigation that threatens American national security, and the complexities of life and love in a far off land.
Shanghai China in 1897 is the setting for a hair raising fast paced criminal investigation unintentionally dropped into the laps of two army officers, one American and one British. Captain Tyler Peterson, a socially disgraced U.S. army officer, is unceremoniously transferred from a staff appointment in Washington D.C. to the American consulate in Shanghai China as assistant military attaché.
There he meets and befriends a similarly outcast officer from the British Royal Army, Byron Lancaster, who has a comparable scarlet letter hanging over his head. Together they fall into a cesspool of intrigue and danger as they begin to discover and unravel a most sinister plot by a criminal syndicate whose sole purpose is to rid China of the spheres of European influence, and replace it with their own criminal empire.
To generate revenue to fund their venture the syndicate concocts a scheme to extort Chinese laborers in the United States with the help of an American businessman and colleague. The immigrants are coerced into paying a tithing or their families will be threatened and harmed back in China if they refuse to cooperate.
With the help of a determined Chinese detective from Macao, Tyler and Byron eventually assemble the pieces of the criminal enterprise puzzle together. However before the final conclusion is achieved, the detective is captured by the syndicate.
Interwoven between protecting American interests in China and his obligation to find those responsible for the crime wave, Tyler falls madly in love with a newly arrived American School teacher. Unlike any previous romantic relationship, this is a deeper love he has never felt for another woman, nor she for another man. Their relationship is challenged when the investigation begins to turn more violent exposing Tyler to increased danger.
The culmination of the syndicate's plan comes together when an opportunity arises to annihilate all of the leadership of European Shanghai with one swift explosive blow, and Tyler finds himself the only person who can stop it.